kracht-marine-applications-en
kracht-renewable-energy-en
kracht-process-technology-en
HIGHLY PRECISE AND ROBUST
Gear type flow meters for the most demanding tasks in fluid technology measurement technology. Our expertise guarantees functional solutions. Standardized and application-optimized.
Application-optimized specifications with differing clearances, bearing variants and materials
Measuring range: 0.001 … 700 l/min
Temperature range: -60 … 210 °C
Maximum pressure: … 480 bar
> Fuel consumption measurement
> Characteristic curve generation of hydraulic components
> Gear oil filling
> Indirect, volumetric cylinder stroke measurement
> Ratio measurement in 2- and multi-component dosing systems
> Micro-flow measurement and micro-dosing
> High-precision measurement with outstanding reproducibility
> Wide measuring ranges with sizes graduated to meet specific requirements
> Application-optimized specifications
> Low pressure drop
> Any flow direction
> No flow conditioners necessary
> Wide temperature range
> High working pressure
> Low noise emission
> High-response measurement
> Electronics in EMC compliant design
> RoHS compliant
GEAR TYPE FLOW METERS VC 0.01
The world's smallest gear type flow meter accurately measures volume flows from 0.3 ml/min. The VC 0.01 is easily capable of measuring very small volumes and micro-doses of media with viscosities from 0.8 mm²/s.
Measuring range: 0.3 … 500 ml/min
Temperature range: 30 … 100 °C
Maximum pressure: … 120 bar
> For fuel injector testing benches
> For monitoring of microdosing processes in the pharmaceutical and cosmetics industry as well as in the chemical and petrochemical industry
> Any flow direction
> High measuring resolution
> Measurement independent of viscosity within the specified ranges
> Low pressure drop
> High-response measurement
> Low measuring starting point
> Low noise emission
> Highly-accurate measurements with outstanding reproducibility
> High degree of accuracy, even with low flow rates at the bottom end of the measuring range
> High working reliability of the electronics
GEAR TYPE FLOW METERS VC WITH ENCODER
With maximised measured value resolution for high-precision measurements in process and test bench technology
Measuring range: 0.02 … 80 l/min
Temperature range: -20 … 80 °C
Maximum pressure: … 480 bar
Resolution: … 13 157 896 Imp/l
> Process technology
> Test bench construction
> Maximised measurement resolution
> High-precision measurement with outstanding reproducibility
> Wide measuring ranges with sizes graduated to meet specific requirements
> Application-optimized specifications
> Low pressure drop
> Any flow direction
> No flow conditioners nesessary
> Wide temperature range
> High working pressure
> Low noise emission
> High-response measurement
> Electronics in EMC compliant design
> RoHS compliant
GEAR TYPE FLOW METERS VC WITH IO-LINK TECHNOLOGY
For bidirectional communication between any control level and the VC-IO-link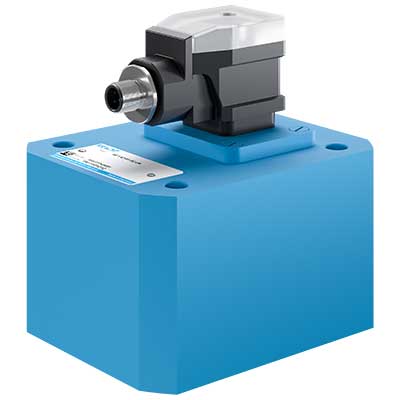 Measuring range: 0.001 … 700 l/min
Temperature range: -60 … 210 °C
Maximum pressure: … 480 bar
> Process technology
> Test bench construction
> High-precision measurement with outstanding reproducibility
> Wide measuring ranges with sizes graduated to meet specific requirements
> Application-optimized specifications
> Low pressure drop
> Any flow direction
> No flow conditioners nesessary
> Wide temperature range
> High working pressure
> Low noise emission
> High-response measurement
> Electronics in EMC compliant design
> RoHS compliant
GEAR TYPE FLOW METERS VCA
Precise flow meters made of aluminum
Measuring range: 0.02 … 200 l/min
Temperature range: -10 … 80 °C
Maximum pressure: … 240 bar
> Lube oil monitoring
> Fuel consumption measurement
> Cylinder stroke measurement
> Precise measurements with outstanding reproducibility
> Low pressure drop
> Any flow direction
> No flow conditioners nesessary
> Wide temperature range
> High working pressure
> Low noise emission
> High-response measurement
> Electronics in EMC compliant design
> RoHS compliant