FROM INDIVIDUAL COMPONENTS TO SYSTEM SOLUTION
Project planning, design, production and service – everything from a single source for your individual system. We develop systems and plants for a wide variety of applications in numerous industrial sectors.
From the high precision metering system in all volume ranges to an oil supply system developed to meet your needs, we work with you to develop a solution that more than meets your requirements and quality standards.
Due to the variety of in-house products and our qualified employees, we guarantee quality and service at the highest level.
We also offer:
> Installation service
> Bringing into service
> Maintenance service
> Remodeling and modernisation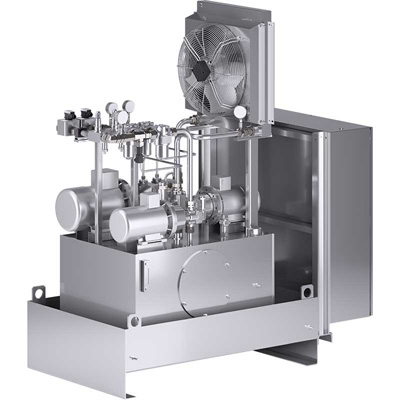 Find out more
Our oil supply systems are designed and manufactured with the highest standards of quality and reliability.
Metering and mixing plants
Find out more
We offer high precision dosing systems with a wide range of control options for all industrial sectors.
Find out more
We offer you individual hydraulic systems and hydraulic system solutions for your applications.
Find out more
We are manufacturers of hydraulic test benches for the most diverse areas of test bench technology.
Find out more
We manufacture mounting plate units for installation in existing oil tanks or machines according to customer requirements.
Find out more
SilcoStar metering systems are available in servo-electric or hydraulic versions.