kracht-marine-applications-en
kracht-renewable-energy-en
kracht-mechanical-and-plant-engineering-en
kracht-process-technology-en
MODULAR STANDARD PUMP
In the standard version, the housing parts are made of cast iron. The gears are made of high-strength case-hardened steel, hardened and mounted in special multi-material plain bearing bushes. In the standard version, the drive shaft end is sealed by a rotary shaft seal. All sizes are made with helical gearing. This, in combination with a special gearing geometry, results in extremely low noise levels and low-pressure pulsation.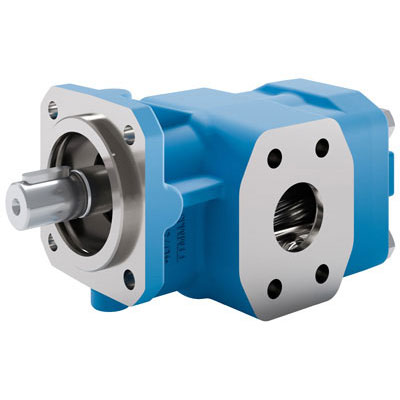 Displacement: 0.5 … 3 150 cm³/rev
Temperature range: -40 … 200 °C
Maximum pressure: … 25 bar
> Lubricating oil supply for marine gearboxes, wind turbines and compressors
> Pre- and main lubrication of diesel engines
> Oil delivery in filter systems
> Fuel delivery
> ATEX version
> Stainless steel version
> Motor-pump unit (electrically / mechanically driven)
> Noise-optimised version
> Outboard bearing to absorb radial forces
> Vacuum version
Phase-out / Conversion KF 3 … 6
Dear Sir or Madam,
We would like to inform you about a modification in our offering for gear pumps.
The KF3/… KF/6 pump series, which has been discontinued for years, will no longer be available in the grey cast iron version from 1 January 2024. We would therefore ask you to check your requirements in good time and, if necessary, place orders before this date. As an alternative, we offer this series in spheroidal cast iron. However, also the pumps in spheroidal cast iron will be discontinued on 1 January 2025. We therefore recommend that you plan your future requirements well in advance and place orders accordingly to ensure smooth transition.
Our dedicated team will be happy to assist you in selecting alternative pumps and in the process of changeover as well as in planning of new projects. It is our ultimate ambition to ensure that you can deal with these changes without any problems.
Please do not hesitate to contact our sales team at any time for further information, questions or support. Thank you for many years of support and your trust in our products.
Best regards
Your KRACHT team
ALTERNATIVE TRANSFER PUMPS